Coming soon: wristband trackers
Where you can donate #StandWithUkraine
Good morning.
A fantastic thread for places you can make donations to support Ukrainians in this horrifying war: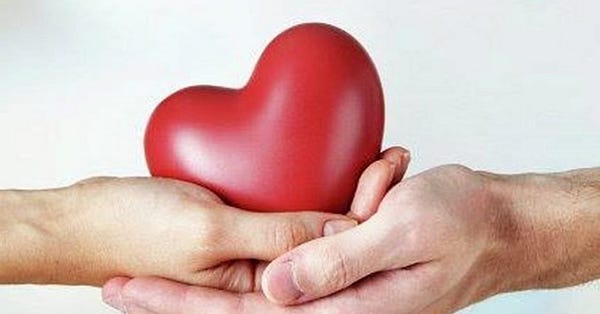 vostok-sos.org
ВОСТОК-SOS – Всебічна допомога постраждалим від збройного конфлікту і ВПО, сприяння демократичним трансформаціям та затвердженню цінностей …
---
On Today's Tide
Ukraine | Hongkongers can fly out of Ukraine through the Chinese embassy.
COVID-19 | Mortuaries near full capacity, tracking wristbands for the isolated are on their way and more.
HT Exclusive | Try quality wine with a quality discount. In partnership with La Cabane.
Behind the paywall:
Diplomat | #StandWithUkraine. Plus, a COVID-19 guide.
Government | Last round of Octopus consumption vouchers coming out in March.
Health | NGO begins free prescription delivery service for chronically ill.
---
Hongkongers stuck in Ukraine can fly out via Chinese embassy
Ukraine
Three Hongkongers who are seeking a way out of Ukraine have been directed to the Chinese embassy in Kyiv, which has arranged flights to get holders of Chinese, HK, or Macau passports out of the country.
People looking to take one of these flights out of Ukraine are reminded that they can call the hotline at 1868.
---
Mortuaries overwhelmed with climbing death rate
COVID-19
New cases: 26,026 (6 imported)
Deaths: 83
Cases in the last 14 days: 117,056 (105 imported)
Hong Kong's mortuaries are close to full capacity, causing the bodies of a number of COVID victims to remain at the hospital until more space frees up.
The government has given out 43,000 rapid antigen test kits after COVID-19 was detected in sewage samples in several districts.
Tracking wristbands are coming for those isolated at home. StayHomeSafe with the 100,000 bracelets coming out that will make sure you're being a good quarantiner.
LeaveHomeSafe has stopped sending alerts of restaurant close contacts to its users. This is to limit the number of people required to take a test given the "bottleneck" effect the city is currently experiencing with COVID-19 tests. Speaking of restaurants, Cafe de Coral will be suspending most of its dine-in service and converting to takeaway only.
The mainland plans to start sending medical supplies via rail to help the city tackle COVID-19. The supplies will be stored in the Lo Wu Marshalling Yard. Hong Kong will also be sent 1,000 health workers from the mainland to help care for senior COVID-19 patients at government facilities.
Crowds surged stores in Sham Shui Po yesterday as people rushed to buy rapid antigen tests. Prices for test kits were as cheap as $20, causing some to question whether they're recognised by the government.
Lockdown updates:
Several housing blocks in Kwun Tong, Yuen Long, Kwai Chung and Sha Tin (building names in this link) were put into lockdown.

1,000+ positive cases were found after overnight lockdowns in Sha Tin, Kwun Tong, Kwai Chung, and Cheung Sha Wan (housing block names here).
---
Discount on wine? Dang, that's fine.
SPECIAL OFFER FOR SUBSCRIBERS: La Cabane x Harbour Times
Our friends over at La Cabane have kindly given all High Tide subscribers 10% off everything on their online store - high-quality wines, cheeses and wines-and-cheeses accessories.
A post shared by La Cabane - Natural Wine HK (
@lacabanehk
)
Use the code HIGHONWINE10 at www.lacabane.hk to stock up your wine cellar today.
Want your events on Tide? Let us know!
---
Thanks for reading High Tide so far!
If you'd still like to support our work but cannot upgrade to a paid subscription, you can share us with your friends.
Or open a business account with Neat and get a US$65 welcome gift!
Keep reading with a 7-day free trial
Subscribe to High Tide to keep reading this post and get 7 days of free access to the full post archives.