Discover more from High Tide
Know Hong Kong in minutes
Over 1,000 subscribers
🌊 New Election Committee, who dis?
What's speak dating?
Good morning.
Today's Paid Tide is going out to all our readers so our free readers can get a taste of what's going on behind the smoke and mirrors that is Premium HT.
For your beginning of the week weekend update today we have:
A whole new election committee 👀

COVID updates

Diplomat circle updates (usually reserved for our paid subscribers only!)

Buildings for a carbon-free future
— Jasmine Lee
---
A whole new Election Committee
Yesterday the government held the first election under the new political system (slogan: "Patriots rule Hong Kong") where 4,800 voters decided on the members of the Election Committee.
The Election Committee contains 1,500 spots, and it's the city's "ruling class" who gets to vote on who will fill these seats. This is a huge contrast to 2016, where over 200,000 voters were allowed to take part in the same poll.
This year's election turnout sits at about 90% (~4,350 people).
Other political updates:
---
COVID-19
New cases: 3 (imported)
---
Tai O Lantern Festival blown out
The lantern festival has been shortened from 20 to 16 days due to the flood of visitors in the area.
"This is to make room for people who have to return to Tai O to celebrate the festival with their family," one of the organising groups stated.
---
Diplomat
---
Events
Learn about Net-Zero Carbon buildings in this upcoming free webinar: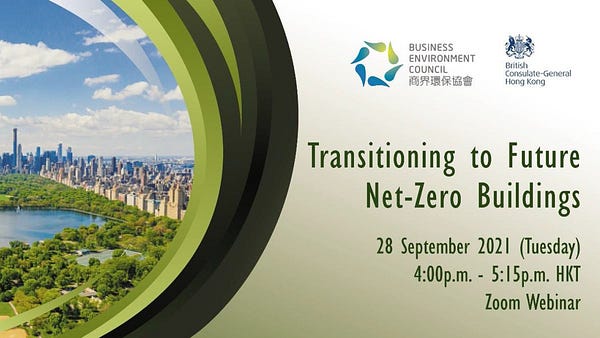 Tag us if you end up going to any of out events!
Twitter, IG @harbourtimes
Facebook @HarbourTimesHK
---
Share us if you like us
It helps a ton!